The Edinburgh International Film Festival is back for its 71st edition this June, bringing a total of 151 features from 46 countries to Edinburgh audiences including 17 world premieres, 12 international premieres, 9 European premieres and 69 UK premieres.
With so many films to choose from here are our top picks from the festival – with a Take One Action slant towards international cinema which explores issues social and environmental justice across the world. So, get booking those tickets and get ready for 12 days of incredible cinema right here in the capital city!
NEWTON
(Amit V Masurkar, 2017)
Friday 23rd June, 18:10 | Odeon, Edinburgh
Sunday 25th June, 15:35 | Odeon, Edinburgh
This wonderfully funny and astute film finds humour in one well-meaning official's attempt to uphold the election process in a remote village in India. Newton (Rajkummar Rao) is sent to the jungle of Chhattisgarh, and, with army protection, plans to collect a mere 76 votes from oppressed indigenous locals, though the leader of his military escort is less than enthusiastic about the mission. As his work becomes more and more farcical, Newton continues to try to follow regulations at all times in an attempt to fulfil his job.
WHITE SUN (SETO SURYA)
(Deepak Rauniyar, 2016)
Saturday 24th June, 15:30 | Odeon, Edinburgh
Tuesday 27th June, 18:00 | Vue, Edinburgh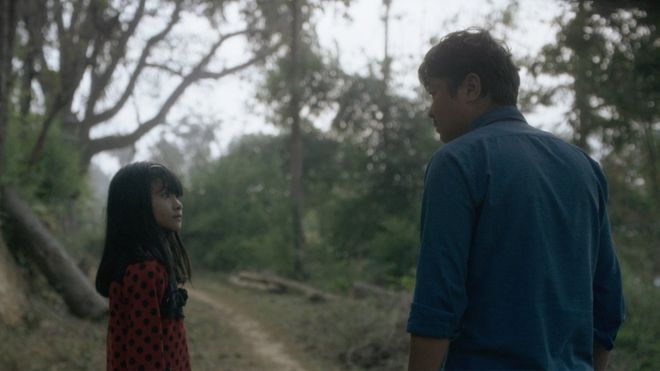 A thoughtful insight into collective memory and pain haunting a small nepali village, White Sun is a remarkably assured film from Nepali filmmaker Deepak Rauniyar. Chandra (Dayahang Rai), a former Maoist rebel, returns to his home village for his father's funeral. The village may appear to be peacefully nestled in the countryside, but it still bears the scars of the country's civil war, and while some object to Chandra, he is of real interest to young Pooja (Sumi Malla), who thinks he may be her father. Beautiful imagery and an enthralling story.
DELICATE BALANCE (FRABIL EQUILIBRIO)
(Guillermo García López, 2016)
Saturday 24th June, 20:50 | Cineworld, Edinburgh
Monday 26th June, 18:20 | Cineworld, Edinburgh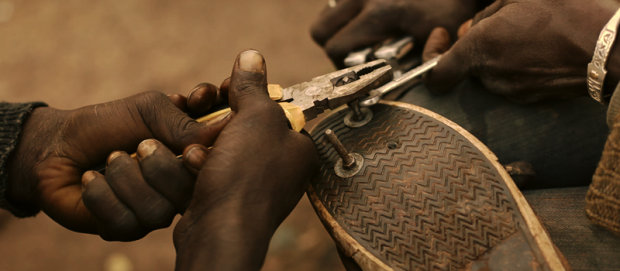 A Japanese salaryman in Tokyo, a sub-Saharan community trying to cross the borders into Europe, a family evicted from their own home in Spain. Three stories intertwined on three different continents. This film is a reflection on the path that the human race is taking, on its habits and its relationship with the world. It is a proposal for change, from the particular to the general. We will take this journey with the words of José Mujica, former President of the Oriental Republic of Uruguay.
LAST MEN IN ALEPPO
(Feras Fayyad, 2016)
Thursday 29 June, 18:05 | Cineworld, Edinburgh
Saturday 1 July,18:05 | Cineworld, Edinburgh
The shocking story of Khalid, Subhi, and Mahmoud: founding members of the Syrian Civil Defence (The White Helmets), battling to save lives amid the devastating effects of the 2016 siege of Aleppo. A harrowing but utterly essential watch, this award-winning documentary goes beyond the boundaries of mere reportage to delve deep into the everyday tragedies of the siege. As the White Helmets carry out their most horrific of tasks, stunning vignettes of a city in tatters are a pointed reminder of the real victims of war.
Saturday's screening will be followed by a Q&A with the films director and Take One Action's Executive Director, Tamara Van Strijthem.
INSYRIATED
(Philippe Van Leeuw, 2017)
Thursday 29th June, 18:25 | Cineworld, Edinburgh
Friday 30th June, 20:20 | Cineworld, Edinburgh
About as relevant and urgent as it's possible to get, Philippe Van Leeuw's claustrophobic and powerful film throws us amongst a middle-class family, barricaded inside their flat in the middle of the city. Whilst in the distance, war rages, nearby snipers lie in wait, and opportunistic men stalk the streets. As what's going on outside makes its way inside, formidable matriarch Oum Yazan (Hiam Abbass) is the one charged with making the sorts of decisions no-one should ever have to make…