The Edinburgh International Film Festival returns this month to screen around 121 new features, including 18 feature film World Premieres, 12 International Premieres, 8 European Premieres and 78 UK Premieres from 42 countries across the globe.
With so many films to choose from here are our top picks from the festival – with a Take One Action slant towards international cinema which explores issues of social and environmental justice across the world. So, get booking those tickets and get ready for 12 days of incredible cinema right here in the capital city!
---
(Damon Gameau, 2018, Australia, 93mins)
Thurs 20th June |18:20 | Odeon
Sun 23rd June | 11:10 | Odeon
Astute and playful, 2040 uses easy-to-digest visuals to show how scientific advancements might save our future world. In That Sugar Film, Damon Gameau used his own body to show the hidden effects of sugar in supposedly healthy foods. Here, he takes a different approach, using the film as a visual letter to his four-year-old daughter, Zoe (who will be 25 in 2040), to show how technological advances can have an impact. The school-age ethos gives an often cheery edge, but 2040's message remains powerful and important.
---
(Mark Jenkin, 2018, UK, 90mins)
Fri 21st June | 20:45 | Odeon
Sun 23rd June | 15:20 | Vue Omni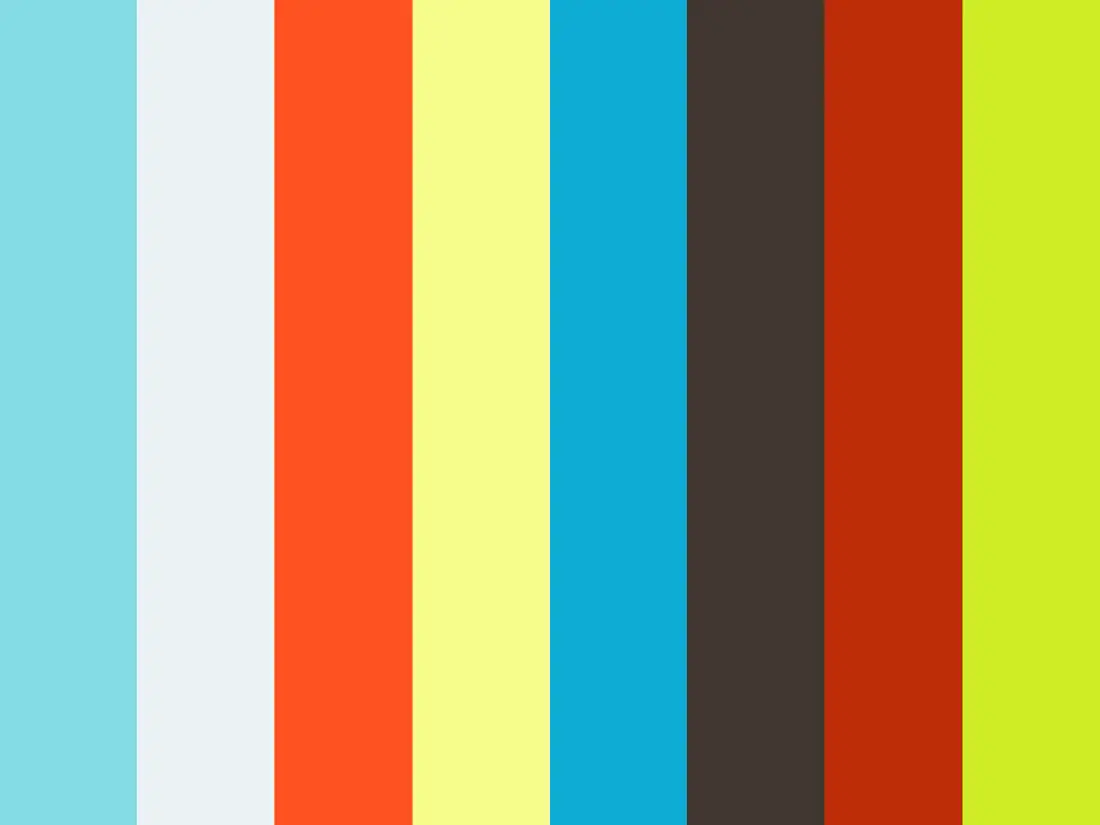 This remarkable British film from Mark Jenkin is a clash of the old worlds and the new. Cornish fisherman Martin Ward (Edward Rowe) must deal with his brother Steven (Giles King), who uses their boat for tourist cruises, and the well-off Londoners who have bought his childhood home. The cultural clash is represented in the look of the film, shot with an old Bolex camera in black-and-white 16mm and hand-processed by Jenkin, which produces a realistic tone and a sense of depth and history. Beautifully shot, Bait balances modern concerns with nostalgia.
---
(John Chester, 2018, USA, 92mins)
Sat 22nd June | 15:30 | Odeon Cinema
Mon 24th June | 20:40 | Vue
A Los Angeles couple give up city life, buying a farm and following their dream of growing every ingredient they might want to cook with. The Biggest Little Farm is enlightening and entertaining, effectively balancing one family's personal story with the practical ups and downs of starting a sustainable, biodiverse farm on land that has been stripped of nutrients. John and Molly Chester are a smart and charming pair and the film – which benefits from John's background in cinematography – is a joy to watch. Motivating and magnificent, this environmental documentary is a delight.
---
DocSalon 3: Is Empathy Enough?
Sat 29th June | 13:30 | Traverse
The capacity to place ourselves in another person's shoes is a valued trait, so it's hardly surprising that reports of waning empathy are so disconcerting. Fiction has been praised for its capacity to develop empathy, but what happens when real life is the subject? Documentary, too, brings us stories, characters and perspectives beyond our own – can documentary be a tool for empathy? And when the subject is the real world, what are the problems with making empathy the goal? Is it even empathy we're looking for? Join us for a public discussion with filmmakers, programmers, and you, the audience, as we take the pulse of documentary today by asking: 'Is empathy enough?' Chaired by Dr Leshu Torchin (University of St Andrews).
---
(Eloy Domínguez Serén, 2018, 89mins, Sweden, Norway, Germany)
Sat 29th June | 13:25 | Odeon
Sun 30th June | 15:30 | Odeon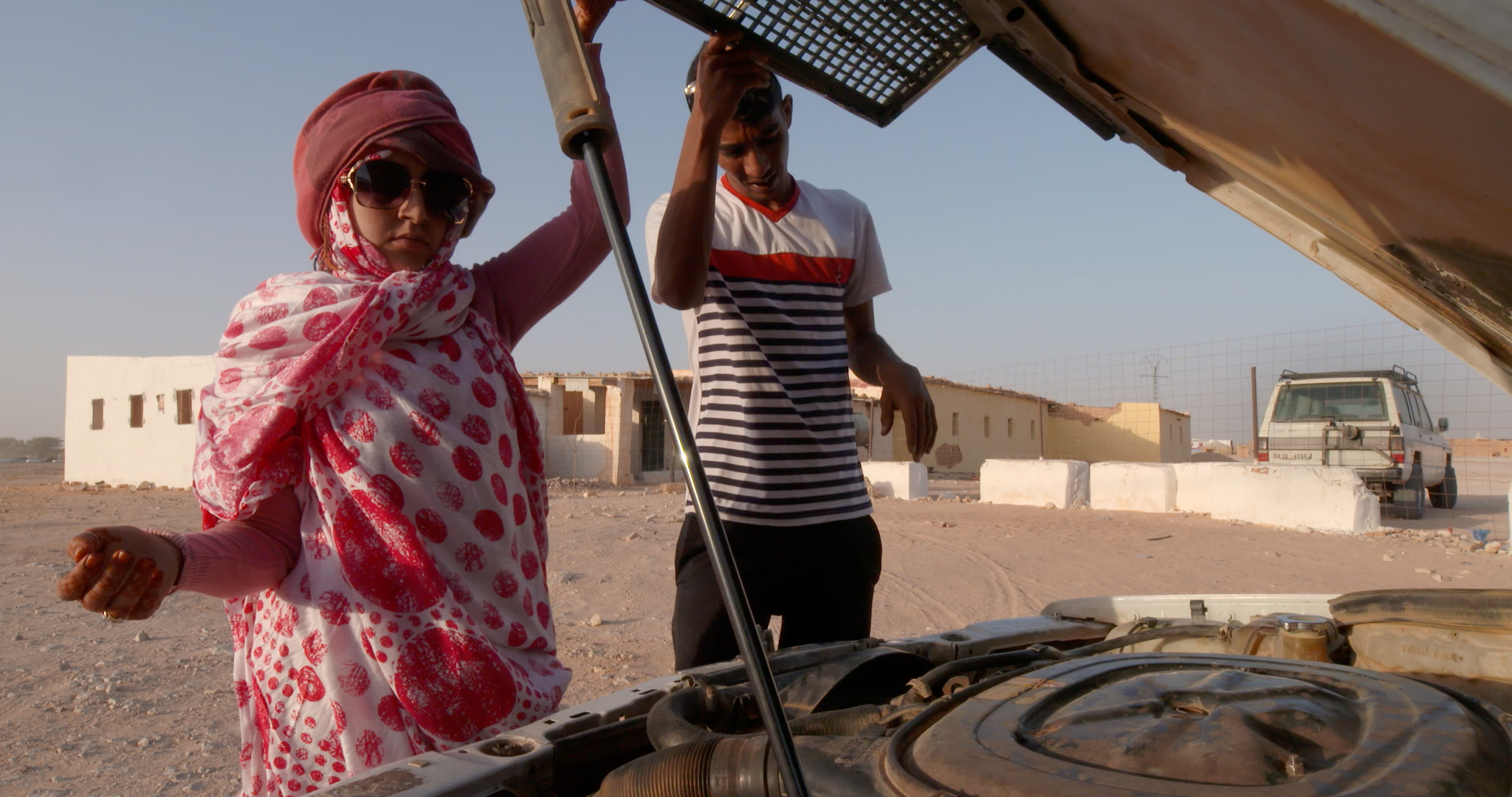 Hamada: (h 'ma:d ) n. (geology) a desert terrain that consists of a flat and rocky area mainly devoid of sand. For Sahrawi people, hamada also refers to 'emptiness' or 'lifelessness'. With vitality and humour, Hamada paints an unusual portrait of a group of young friends living in a refugee camp in the middle of the stony Sahara desert. Together, they use the power of creativity and play to denounce the reality around them and expand beyond the borders of the camp.
---
In Person: Icíar Bollaín in Conversation with Rebecca O'Brien
Thurs 27th June | 18:05 | Filmhouse
A very special in-person event featuring award-winning film producer Rebecca O'Brien in conversation with acclaimed director, actor, writer and producer Icíar Bollaín, whose directorial work features in this year's Once Upon a Time in Spain retrospective. Producer of many of Ken Loach's films, including the Palme d'Or-winning I, Daniel Blake (2016), O'Brien and the multitalented Bollaín, who worked together on Loach's Land and Freedom (1995), will revisit Bollaín's extraordinary artistic career both in front of and behind the camera.
---
(Ken Loach, 1998, 105mins, UK, Germany, France, Spain)
Thurs 27th June | 20:30 | Odeon
Joe (Peter Mullan) is a recovering alcoholic living in a deprived part of Glasgow. A chance at happiness comes in the form of health worker Sarah (Louise Goodall), but can Joe hang on to that hope or will his troubled friend Liam (David McKay) be his downfall? Directed by Ken Loach (I, Daniel Blake) written by Paul Laverty (Even the Rain, The Olive Tree) and produced by Rebecca O'Brien (In Person: Icíar Bollaín in Conversation with Rebecca O'Brien), the film premiered at the 51st Cannes Film Festival, where Mullan won Best Actor.
---
Phenomenal Women Curated by Scottish Documentary Institute
Thurs 20th June – Sat 29th June | Various times & venues
SDI are celebrating their 15 year long relationship with EIFF with a specially curated programme entitled Phenomenal Women. The series of events will feature a retrospective of Bridging the Gaps shorts from the archive, a programme of shorts by female Syrian filmmakers, Phenomenal Shorts: Syrian Stories, Female Voices, and four documentary features from female directors SDI admire, including The Mulberry House by Sara Ishaq and Laila at the Bridge by Elizabeth Mirzaei & Gulistan Mirzaei.
---
(Ben Asamoah, 2018, 81mins, Belgium, Netherlands)
Sat 29th June | 18:00 | Filmhouse
Sun 30th June | 13:20 | Odeon There's a treasure trove of information to be found in the poisonous e-waste in Ghana. It's a relatively simple matter to open hard drives and gain access to the photos and personal details of former owners. With a name and address, almost anybody can be found online. Sakawa shows the fraudulent activities of the con artists cheating wealthy westerners to escape poverty, from the perspective of Belgian-Ghanaian director Ben Asamoah, who portrays the perpetrators from his own African perspective.
---
Mon 24th June | 18:05 |Filmhouse
Wed 26th June | 21:00 | Filmhouse
Lyrical yet unflinching in its gaze, this remarkable documentary follows Gemma, a Scottish teenage from the Jerviston housing estate in Motherwell, as she grapples with a future where you either get "locked up or knocked up". As Gemma's life twists unexpectedly the film follows her and the people in her life and asks what causes a person to change—and whether it's ever too late to do so.
Take One Action are co-presenting the UK premiere on Monday 24th June and we are delighted to be welcoming the film's co-director, Ellen Fiske, and producer, Ruth Reid, in conversation after the film
---
(Nicole Whippy, 'Ofa-Ki-Levuka Guttenbeil-Likiliki, Matasila Freshwater, Amberley Jo Aumua, Mīria George, Marina Alofagia McCartney, Dianna Fuemana, Becs Arahanga, 2019, 91mins, New Zealand)
Fri 28th June |18:00 | Odeon
Sat 29th June | 13:20 | Vue
This magnificent and truly memorable film is made by nine female Pacific filmmakers and shot in seven different Pacific countries: Fiji, Tonga, Solomon Islands, Kuki Airani (Cook Islands), Samoa, Niue and Āotearoa (New Zealand). It follows the lifetime of Vai, played by a series of different indigenous actors in each of the Pacific countries, from a small child in Fiji through to an elderly woman in Āotearoa. In each nation, 'vai' means water. A beautiful, life-affirming film that brims with compassion, insight and respect.